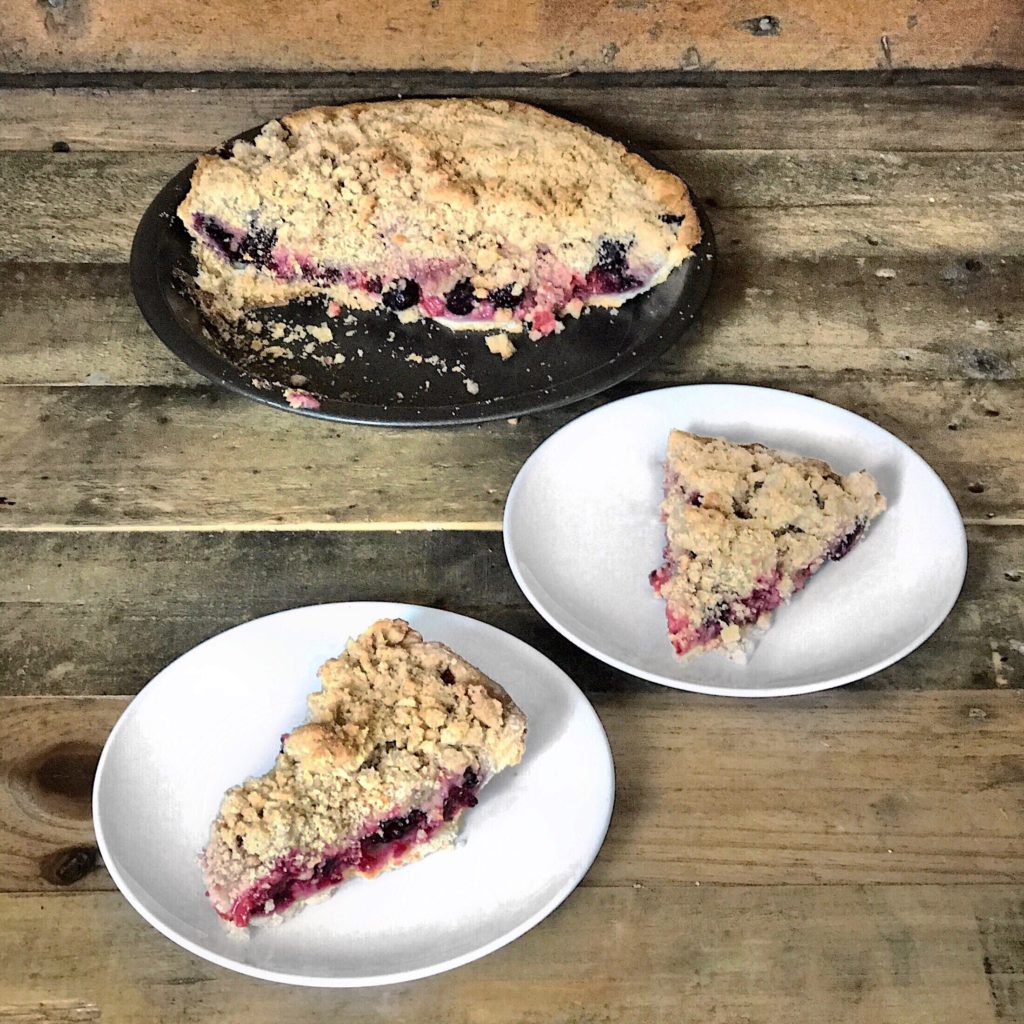 Pie, oh my! What better way to celebrate Fourth of July than with pie. Check out Sadie Hill's (@sadiehill) Mixed Berry Pie recipe. It's perfect for any summer BBQ.
Meet Sadie Hill. Sadie has always enjoyed baking and photography as a hobby. While she was in high school, she started baking for friends and family and even ran a cupcake and cake business out of her home. After high school, Sadie moved from Iowa to Chicago to attend Kendall College for baking and pastry. Once she started exploring all the restaurants and bakeries Chicago had to offer, she realized she liked taking photos of food as much as she liked baking.
Here is her Mixed Berry Pie recipe…

Fab Recipe: Mixed Berry Pie
Ingredients
For the streusel:
¼ cup brown sugar
¼ cup white sugar
1½ cups all-purpose flour
1 tsp cinnamon
1 tsp cinnamon
⅓ cup oats
10 tbsp butter


For the filling:
1 cup blueberries
1 cup strawberries, quartered
1 cup blackberries, halved
⅓ cup sugar
3 tbsp corn starch
1 tsp almond extract


For pie crust:
1½ cups all-purpose flour
½ tsp salt
1 tsp sugar
8 tbsp butter, cubed
3-6 tbsp water
Instructions
For the streusel:
Combine all ingredients in mixer and mix on low to medium speed until it forms small lumps.
Bake at 375° for 40-50 minutes until streusel is golden.
For the filling:
Combine all ingredients and let set for 15 minutes.
For the pie crust:
Add flour, salt, sugar, and butter to food processor.
Mix on 1st speed until butter is the size of peas.
Add water 1 tbsp at a time until dough balls form.
Chill for 1 hour.
Line pan with crust and allow to freeze before baking for 1-1½ hours. Weigh down crust when blind baking.
Bake at 350° for 50-60 minutes until golden.
Who wants pie?
What are your favorite summer recipes? Share below.
Don't forget to follow Sadie (@sadiehill) for more delicious eats!
Live the Fab Food Life,
Soo